On September 21st, Michelle Donelan, the UK Secretary of State for Science, Innovation, and Technology, introduced regulations in the UK Parliament to establish a UK-US Data Bridge. This decision was based on her assessment that the UK-US Data Bridge "upholds high standards of privacy for UK personal data."
These regulations will come into effect on October 12th. The UK government has also released supporting documents, including an explanation, fact sheet, and over 130 pages of in-depth analysis of US privacy safeguards relevant to the UK-US Data Bridge.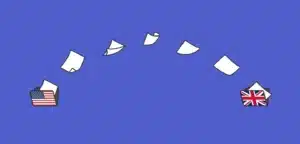 Through the Data Bridge, UK organizations can transfer personal data to US entities certified under the "U.K. Extension to the EU-US Data Privacy Framework" without the need for additional safeguards, such as international data transfer agreements (equivalent to the EU's standard contractual clauses or binding corporate rules). Both UK and US organizations are required to meet certain criteria to implement the Data Bridge, including updating privacy policies and adhering to the Data Privacy Framework List.
An additional, perhaps more significant yet indirect, benefit of the Data Bridge arises. Thousands of UK organizations have used, and may continue to use, alternative transfer mechanisms for transferring personal data from the UK to the US. In doing so, they have been obligated to conduct a transfer risk assessment to evaluate whether the chosen alternative transfer mechanism, in the context of the transfer, would undermine the protections for individuals under the UK data protection regime due to the laws and practices of the third country.
Starting from October 12th, there are strong arguments to suggest that UK organizations may no longer need to perform such assessments concerning US surveillance laws and practices.
The UK government has meticulously analyzed relevant US laws and practices related to accessing and using personal data for national security and law enforcement purposes. This analysis played a significant role in the UK's determination that, as a matter of UK law, these US laws and practices do not compromise data protection for UK data subjects when their data is transferred to the US.
This assessment applies to transfers made through the UK Extension to the EU-US Data Privacy Framework as well as those made through alternative transfer mechanisms like UK international data transfer agreements or BCRs.
The UK-US-EU triangle stands as a vital element in the global data transfer puzzle. Each side of this triangle is likely to face testing moments and mounting pressure. Challenges have already emerged, such as the EU adequacy decision for the EU-US Data Privacy Framework facing legal challenges.
While this newly established triangle confronts internal pressures, it also encounters opportunities and challenges on the global stage. Initiatives by various organizations exemplify the potential and prevalence of multilateralism and more scalable frameworks for data transfers.
With bridges constructed over previously troubled waters, privacy professionals can anticipate heightened focus and momentum in crafting a new framework for data transfers.
Source: https://iapp.org/news/a/uk-u-s-data-bridge-becomes-law-takes-effect-12-october/