GDPR certification is no longer unimaginable!
General Data Protection Regulation (GDPR) certification is in the process of being established. The Dutch Supervisory Authority (DPA) has recently approved criteria that, when met, enable institutions and organizations to issue official GDPR certificates. As such, official GDPR certificates no longer unimaginable! The approval from the Dutch Supervisory Authority allows the company Brand Compliance to move forward with their application to the Council for Accreditation (RvA). Upon accreditation from the RvA, Brand Compliance will be officially authorized to issue GDPR certificates.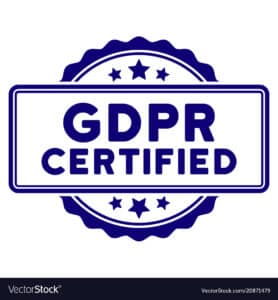 Regarding the GDPR certificates, this is a relatively recent tool in the realm of personal data protection oversight. It serves as a documented confirmation that a product, process or service's handling of personal data complies with specific requirements outlined in the GDPR. With a GDPR certificate, organizations can demonstrate to their intended audience that they handle and safeguard personal data with care. It is important to note that obtaining a GDPR certificate is not mandatory.
When it comes to accreditation, certification bodies must adhere to legal requirements. Institutions seeking the authority to issue GDPR certificates must undergo an assessment to evaluate their compliance with these requirements, a process known officially as accreditation. After an initial assessment by the RvA, the DPA reviews whether the criteria align with the relevant requirements of the GDPR. Once approved by the DPA, the RvA is responsible for accrediting the institution. The DPA itself does not grant accreditation to certification bodies. As such, if you wish to become a certification body authorized to issue GDPR certificates, you must submit an application for the accreditation to the RvA. 
The GDPR certificate is a very welcomed element within the privacy sphere. Though it is not mandatory, it is strongly advised. It establishes a greater form of trust between the organization and its clients and demonstrates that the organization considers privacy to be a top priority.  
AVG-certificering komt stap dichterbij | Autoriteit Persoonsgegevens