Governance in order
Demonstrable control of privacy and data protection
Monitoring compliance
Being compliant in terms of privacy and data protection is not a one-off project, but a continuous process that must be well organized. Where there is a clear view of all activities within the organization to safeguard the privacy and to comply with legal obligations. An important aspect here is that it is monitored that activities are carried out properly and that this can be demonstrated if a national regulatory authority, such as the Dutch Data Protection Authority, requests this. This is where the data protection officer (DPO) comes in.
The DPO, spider in the web
A DPO oversees all privacy and data protection activities within the organization. The DPO must also be consulted for high-risk data processing. In addition, the DPO is the organization's point of contact for the national regulatory authority. A DPO helps the organization to identify increased risks and gives advice on how to deal with this. In other words: the DPO is the spider in the web when it comes to governance of privacy and he or she must therefore be able to fulfill that role objectively and independently.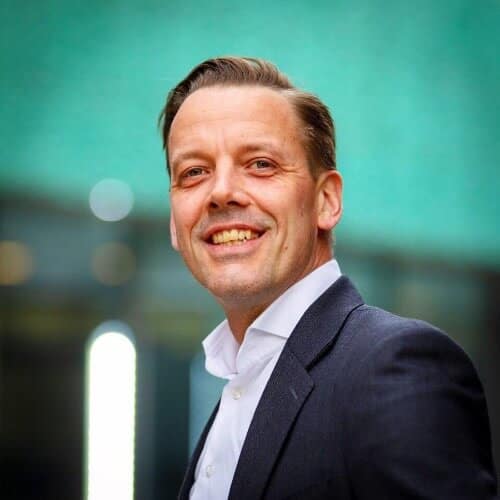 "It is very important that a DPO is independent, qualified, and committed"
Jelmer Pieters – Managing director – MBA CIPP/E
DPO-as-a-service
Many organizations are unable to properly organize the role of DPO. Often it is not a full-time job and usually, the knowledge is lacking. That is why DPO Consultancy offers the possibility to outsource the role of DPO. With our DPO-as-a-service service, you are assured of a skilled, objective, and independent expert, at fixed monthly costs that match the size and complexity of your organization. We know what it is all about and know all the authorities involved. A simple and scalable way to quickly fulfill the role of DPO!
3 jaar na de AVG: wat zijn we opgeschoten?
Artikel
Step-by-step data breach protocol
Tool
The GDPR, what does it mean for non-EU companies?
White paper